History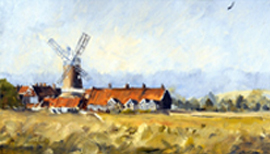 The factory was founded in 1886 and the company has a long tradition in the production of starch and vital gluten based on wheat flour, and other modifiers of wheat starch. From 1974 factory for the production of wheat starch, gluten, dextrin and starch modifiers connect with flour mills, pasta factory and bakery to Fidelinka company - and today represents the leading manufacturer of wheat flour and pasta in the country and the only manufacturer of wheat starch in the Balkans. In its long history, Fidelinka company has become a synonym for top quality flour, pasta, as well as starch and agricultural products.
Fidelinka in the XXI century The beginning of intensive changes in Fidelinka company is related to the year 2000. Modernization and contemporary business spirit conquered all business areas. A great system, adapted to the economic trends of the time in which it was created, was transformed, quite dynamically and briskly, into modern European food industry concern. While retaining the most valuable legacy of decades of development that generations of predecessors have achieved- primarily high-quality products and a well-respected name - Fidelinka performs. Empowered by a new organization and standards in production, with a proactive approach, Fidelinka responds with that extra care to the needs of modern consumers. In all of this, we apply enhanced European and global experience.
Without commotion, spontaneously, involving all of our potentials and conquering new technologies and knowledge, we established a goal - to become a modern European company. Fidelinka Skrob from 2010 business like separate company.