Certificates of quality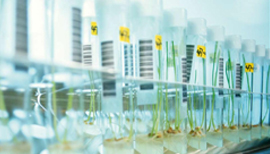 Since 1998 Fidelinka Company AD has a certified quality system management ISO 9001, and from 2006 a HACCP certificate. This is how Fidelinka received an official recognition of integration into the international framework of quality control and food safety, or, in other words, international standards of consumer protection, placing itself on the market of health-safe and flawless quality products, for the entire production programme. The certificates were awarded to Fidelinka Company AD by a leading Austrian certification company OQS, and since 2010, the German certification company TUV, which performs evaluations and awards certificates for quality systems according to the most renowned international standards.
Fidelinka's laboratory is equipped for 66 types of analysis, that are performed daily or when needed, with the goal of absolute accuracy. The verification of the proper functioning percentage and quality of this laboratory is annually done by an authorized institution in Serbia - Institute for Technology of Grain and Flour,, headquartered in Novi Sad. Testing has been done since 1998. The data on the extremely high percentage of accuracy in measurement (95%), which arrives each year from the authorized control institution, speaks of laboratory's high quality, i.e. - of standardized accuracy of the obtained data. This laboratory performs testings and monitoring of the quality of raw materials in the manufacturing process, as well as the final products of Fidelinka Company AD. Grains, flour mill, pasta, bakery and starch products are subject to the testings. Around 60, 000 laboratory analysis per year are being done here.
Internationally recognized certificates of quality and safety of products:




Fidelinka Skrob is member of European hygienic engineering & design group EHEDG from 2018.